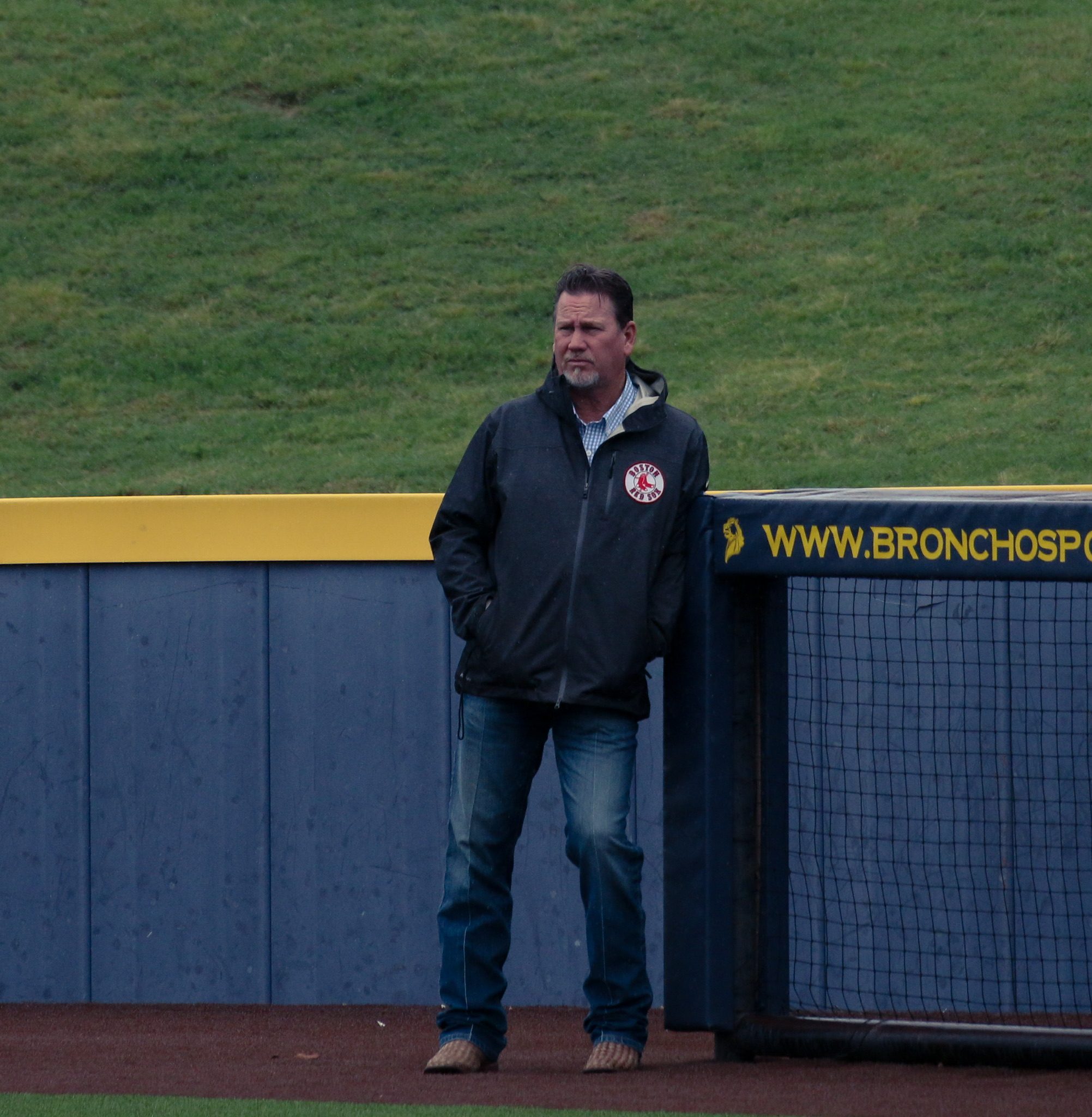 Our History
OKC Sandlot was started in 2008 under the direction of Lane Decker and Wardinsky. Lane was working with the Padres at the time, and Ryan was working with the Marlins. They brought players together for Fall instructional league games and workouts.
The following summer, OKC Sandlot started a summer program and hired Monty Fariss to coach the team.  Monty was the first in a long line of high-quality baseball instructors that have led OKC Sandlot teams.  The coaches have had either pro or college playing experience, and many have coached in pro ball or college baseball.  Sandlot strives to teach the kids to play the game professionally so it's no surprise that so many drafts have come from our program.
Lane worked closely with Tulsa Sandlot founder, Clay Overcash as they attracted the most talented kids in Oklahoma to their teams.  Clay has since moved to be the Assistant Coach at the University of Oklahoma.
It is always our goal to be a "development first" program which focuses on teaching the game with fundamentals first.  While we realize that not all players will play professionally or even move on to play D1 baseball, we have been the leader in both categories since our inception. We don't look at players with a mindset of just winning games right now; we look at what players will be in 4-5 years.  This is evident with how many kids from our program go on to be drafted out of high school and college. We emphasize long term, sustainable success over short term victories.
OKC Sandlot Baseball Programs
Development and Instructional Leagues for all ages
Youth teams ages 7-13
High School summer team ages 14-18
Softball ages 10
Year Round Camps
 Lane Decker — (Owner of OKC Sandlot Baseball), Currently scouting for the Boston Red Sox.  Lane has been scouting since 1986 (Cubs, Orioles, Padres, Red Sox).  Played collegiately at Murray State College, Carl Albert JC, and finished at Southeastern Oklahoma State U.
Austin McClune — (Offensive Coordinator, Director of Team Operations),  Drafted out of HS by the Pirates and played for 6 years before becoming a coach in their system.  He moved back to Edmond a year ago and has been coaching with us since his return.  He definitely brings a pro mind set and is an excellent instructor.  Visit Austin's website for more information: www.austinmcclune.com
Ryan French — (Certified Sports Performance, 13U team Coach).
Michael Hinckley — (Pitching Coach),  Michael was drafted and signed out of HS.    He had several stints in the Major Leagues with the Nationals.  He has been a coach in the OKC Sandlot program for the last 4 years.
Travis Remillard — (Agility & Athletic Training Coordinator/Pitching Coach),  Played at Norman HS and NEO JC where he was drafted by the San Diego Padres.  He has just graduated from the University of Oklahoma.  He works as a pitching instructor and leads our program in Athletic Development.
Justin McGregor — (Mental Skills Coach/Pitching Coach),  Justin attending Carl Albert HS, Cowley JC and Oral Roberts University.  He was drafted by the Cincinnati Reds and played for 3 seasons.  He is a former OKC Sandlot player and now comes back to head up our Mental Skills Program helping to teach our kids how to handle the mental side of the game and how to handle adversity.
Cody Painter — (Administrative Advisor),  Cody has been a college coach for Oklahoma State University and is currently the Pitching Coach at Oklahoma Baptist University.
Keach Ballard — (Infield Instructor),  Keach played collegiately at Murray State College, Oklahoma University and Oklahoma Baptist U.  He was drafted and signed by the Astros.  He currently is an Assistant Coach at Oklahoma Baptist University.
Austin Orth — (Camp Coordinator),  Austin played collegiately at Oklahoma Christian University and is currently an Assistant Coach for them.  He has an extensive experience coaching youth/prospect teams in Colorado and here in Oklahoma.
Jared White — (17U coach, Pitching Instructor),  Jared pitched collegiately and has a strong background coaching at the high school and prospect team levels.  2021 will be his 3rd season as a OKC Sandlot coach.
Cale Coshow — (Pitching Coordinator),  In 2013, Cale Coshow was drafted out of Oklahoma Christian University by the New York Yankees. He got to play for them for seven great seasons but was cut short due to Tommy John surgery. He got the great opportunity to be apart of several major league camps where he got to be alongside greats like CC Sabathia, Mariano Rivera, and Andy Pettitte. After last season with the Detroit Tigers, Cale decided to call it a career and dedicate his time and energy to helping the next generation of pitchers.
Lexi Davis — (Softball Pitching Coordinator),  2x SEC Champion (2015, 2016), WCWS Runner-Up (2016), WCWS Semi-Finalist (2015), 2nd in Career Wins at Auburn, Former Furman University Pitching Coach (2018), ESPN National Player of the Year (2012), Gatorade State Player of the Year (NC, 2012).  Lexi is available for pitching lessons, contact her here: [email protected] 
Sophia Decker — (Organizational Photographer, Videographer, and Social Media),  Sophia has been doing sports photography since the age 14.  She is an experienced photographer who not only loves her craft but the game as well. Visit Sophia's website for more information: www.sophiadeckerphotoandfilms.com
John Kelley — (18U coach),  John will be entering his 3rd season as an OKC Sandlot Coach.  He has a long history of coaching prospect teams in both baseball and softball. OKC Sandlot Kelley College Commitments:
Dillion Palmer – Rose St College
Jaxon Smith – Oklahoma Baptist University
Brett McComas – Cowley County
Cade Erickson – Oklahoma Christian University
Caleb Lunnon – NOC Tonkawa
Garrett Ninness – NOC Enid
Christian Estep – NOC Enid
Hank Heiselbetz- Oklahoma Christian
Jaxon Holland – Cameron University
Cayden Blanton – East Central University
Gavin "Big Country" Moore – East Central Univ.
Dustyn Whitmire – Northern CC / RCC
Landry Wilson – Redlands Community College
Toby Simpson- Oklahoma Christian University
Jared Raasch – Univ of Ft Lauderdale Florida
Tanner Holliman – NOC Enid / Elon University
Chris Lovell – Redlands Community College
Cole Tracy – East Central University , Ada,OK
Zane Chavez – NOC Enid
Ben Lawson – NOC Enid / TX A&M CC
Tristan Aduddell – Rose State College
Cam Chalfant – University of Oklahoma
Hayden Money -Gateway CC (AZ)
Ty Wilmot- SWCU ( Bethany,Ok )
MLB Drafts (since 2011)
David Sandlin – 13th Round – Kansas City Royals
Michael Fulmer (MLB)
Koda Glover (MLB)
Clayton Blackburn (MLB)
Cameron Hill (MLB)
Jake Jewell (MLB)
Jake Decker
Hayden Sharp
Mark Meadors
Travis Remillard
Jorday Watson
Stephen Williams
Cameron Knight
Caleb Eldridge
Garrett Benge
Justin McGregor
Gavin Lavalley
Cameron Warren
Hunter Aguirre
Josh McMinn
Colin Simpson
Josh Rolette
Joe Corbett
Kea'von Edwards
Logan Glass
NCAA D1 Commitments
Dylan Raper (OU)
Conor Costello (Arkansas)
Clayton Blackburn (OU)
Garrett Crain (TCU)
Cole Davis (KSU)
Drew Umbro (UTA)
George Haaland (Loyola Marymount)
Isaac Hellbusch (Arkansas)
Cameron Knight (UALR)
Austin Bright (WSU)
Quin Wahlbergh (OU)
Caleb Eldridge (OSU)
Jordan Boyer (WSU)
Garrett Benge (OSU)
Kyle Bottger (UTA)
Gavin LaValley (OU)
Cameron Warren (OU)
Clay Richards (WSU)
Colin Simpson (OSU)
Josh Rolette (KSU)
Joe Corbett (UALR)
Kea'von Edwards (Coastal Carolina)
Tanner Sparks (OSU)
Bryce McDermott (WSU)
Hunter Gibson (WSU)
Logan Glass (KU)
Camden Chalfant (OU)
Augusto Schroeder (Arkansas State)